ALBERTO POGGIO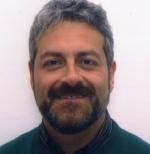 Confirmed Assistant Professor
Professore Aggregato a.a. 2021/2022
Energy Manager
Coordinatore di ambito Energy and Climate Change (Green Team)

+39 0110904485 / 4485 (DENERG)
Research projects

Funded by competitive calls

PROSPECT2030 - PROmoting regional Sustainable Policies on Energy and Climate change mitigation Towards 2030, (2019-2021) - Responsabile Scientifico

UE-funded research - Cooperazione Territoriale Europea

Abstract

PROSPECT2030 project focuses on good governance as the fundamental action to reduce CO2 emissions,boosting the energy transition towards a low-carbon economy. A dialogue with regional public authorities and local stakeholders is essential.We need to increase awareness of the urgent need to adopt climate mitigation actions by involving regional public authorities in central Europe. A diagnose of the current situation with a critical look at what has been done in the 2014-20 period will be the starting point for triggering policies that increase the efficiency of public funds planned beyond 2020, towards the creation of sustainable energy regions with a higher share ofrenewable energy sources (RES).

Countries

Institutes/Companies

Departments

Batti il cinque! Progettualità comunitarie tra nord e sud, (2019-2022) - Responsabile Scientifico

Corporate-funded and donor-funded research

Abstract

"Batti il cinque!" intende prevenire e contrastare fenomeni di povertàeducativa che riguardano bambini/preadolescenti e famiglie all'interno didifferenti contesti territoriali: Lecco, Brescia, Messina, Napoli e Torino, su cuiinsistono cinque Fondazioni Comunitarie.Il progetto, con l'intento di sostenere le agenzie educative territoriali nelcostruire condizioni favorevoli di crescita per i minori, individua alcuni elementichiave imprescindibili per il contrasto alla povertà educativa. Attorno a questi(S)nodi si struttura il piano delle attività:- il supporto all'esperienza formativa e il contrasto alla dispersione a partiredall'interazione costante con la scuola;- la costruzione di patti educativi con la famiglia e la comunità peraccompagnare la crescita dei minori e sostenere i genitori nel proprio ruoloeducativo;- lo sviluppo e il potenziamento di attività in ambito scientifico, tecnologico edigitale con l'introduzione di ambienti e didattiche sperimentali.

Countries

Departments

ITEM2+AGAPE2, (2017-2017) - Responsabile Scientifico

Corporate-funded and donor-funded research

Abstract

Objective 1 develop a prediction model of industrial process consumptionObjective 2 increase the heat recovery on CHP condensation unitObjective 3 analize the replicability opportunities in other FCA plants

Countries

Institutes/Companies

Departments

Internet of Things for Energy Monitoring and Management -ITEM2 and AGAP Energy Efficiency- AGAPE2, (2016-2016) - Responsabile Scientifico

Corporate-funded and donor-funded research

Abstract

The car industry make use of an important amount of energy and the possibility to safe energy represents a real goal to be reach. Different experimentations around the world in different car industries show that from 10-30% of energy can be saved. One of the important steps in reaching energy saving and rational use of energy in to have a good and real time knowledge of energy consumption in the several industrial processes and in the different site of production. A lot of data can be acquired and analysed and so the Energy manager has to be help through modern technology and paradigm (as IoT: Internet of Things) in order to provide this task. By easy application on mobile device structured with different level of clustering data can help the Energy Manager to see data, make comparison and find solutions.

Countries

Departments

QUADRANTE - Quality of urban air with data realtime analysis for the monitoring of trend of emissions, (2014-2015) - Responsabile Scientifico

Regionally funded research

Countries

Institutes/Companies

Departments

LEO - Living lab for Energy Efficiency, (2014-2015) - Responsabile Scientifico

Regionally funded research

Countries

Institutes/Companies

Departments

ACCORDO DI COLLABORAZIONE - STIPULATO NELL'AMBITO DELL'ACCORDO DI PROGRAMMA MINISTERO DELLO SVILUPPO ECONOMICO-ENEA IN DATA 04/03/2013 - SVILUPPO DI METODOLOGIE E STRUMENTI DI MISURA ED ANALISI DEI CONSUMI ENERGETICI DEGLI EDIFICI PUBBLICI, (2014-2014) - Responsabile Scientifico

Research agreements/Collaboration networks

Countries

Departments

ALGAENRG - SISTEMI DI COLTIVAZIONE MICROALGALE PER LA FISSAZIONE DI CO2 E LA VALORIZZAZIONE ENERGETICA, (2010-2013) - Responsabile Scientifico

Regionally funded research

Countries

Institutes/Companies

Regione Piemonte
COOPERATIVA SOCIALE ARCOBALENO

Departments

Dipartimento di Ingegneria del Territorio, dell'Ambiente e delle Geotecnologie
Dipartimento di Energetica

View more

Funded by commercial contracts

"Supporto tecnico per analisi energetica territoriale", (2022-2023) - Responsabile Scientifico

Commercial contracts for the provision of services

Countries

Institutes/Companies

Supporto tecnico per partecipazione alla procedura autorizzativa di impianto di trasformazione e valorizzazione di sottoprodotti animali, (2020-2022) - Responsabile Scientifico

Consulting

Countries

Institutes/Companies

Departments

Supporto tecnico per la valutazione di una proposta di Partenariato Pubblico Privato (PPP) per la concessione del Servizio di Teleriscaldamento CIG. Z6133C9052, articolato nelle due fasi seguenti:a) esame della proposta: analisi degli aspetti tecnici, prestazionali e operativi contenuti nel testo di convenzione e nella documentazione tecnica presentate dal proponente;b) preparazione della gara: predisposizione di contributi per la preparazione degli atti di gara, con particolare riferimento alla definizione dei criteri tecnici di valutazione delle offerte, (2021-2022) - Responsabile Scientifico

Consulting

Countries

Institutes/Companies

Departments

Supervisione tecnico-scientifica del progetto di Comunità Energetica della Valle Susa (CEVS), (2020-2021) - Responsabile Scientifico

Consulting

Countries

Institutes/Companies

Unione Montana Valle Susa

Departments

Approfondimento normativo sugli aspetti di sicurezza inerenti le sottostazioni di scambio termico per teleriscaldamento, (2020-2021) - Responsabile Scientifico

Consulting

Countries

Institutes/Companies

Departments

Piano di Qualità dell'aria: analisi comparata degli scenari di pianificazione del settore residenziale, (2017-2017) - Responsabile Scientifico

Commercial Research

Countries

Institutes/Companies

Departments

Piano di Sviluppo del Teleriscaldamento, (2017-2019) - Responsabile Scientifico

Commercial contracts for the provision of services

Countries

Institutes/Companies

Piano di qualità dell'aria: studio dei contributi emissivi del settore residenziale, (2017-2017) - Responsabile Scientifico

Commercial Research

Countries

Institutes/Companies

Departments

pianificazione energetico-ambientale e sviluppo strategia industriale della società municipale della città di Belgrado "JKP Beogradske Electrane", (2016-2017) - Responsabile Scientifico

Commercial Research

Countries

Institutes/Companies

Departments

Supporto tecnico al gruppo di lavoro locale del progetto europeo PROBIS , (2016-2016) - Responsabile Scientifico

Consulting

Countries

Institutes/Companies

IREN SERVIZI E INNOVAZIONE S.P.A.

Departments

Affidamento dalla Città di Torino a Politecnico di Torino - Dipartimento di Energia per il Servizio di assistenza tecnica alle attività del progetto PROBIS, (2015-2015) - Responsabile Scientifico

Consulting

Countries

Institutes/Companies

Departments

definizione di un metodo di calcolo per il dimensionamento dei generatori di calore, (2015-2015) - Responsabile Scientifico

Consulting

Countries

Institutes/Companies

Departments

Supporto tecnico per la prima fase di gestione della centrale energetica agap plant, (2014-2015) - Responsabile Scientifico

Consulting

Countries

Institutes/Companies

Departments

SUPPORTO TECNICO PER ADEGUAMENTO EMISSIVO CENTRALE ENERGETICA DI STABILIMENTO, (2013-2013) - Responsabile Scientifico

Consulting

Countries

Institutes/Companies

OFFICINE MASERATI GRUGLIASCO SPA

Departments

ALCOTRA INNOVAZIONE, (2013-2013) - Responsabile Scientifico

Consulting

Countries

Institutes/Companies

Departments

SUPPORTO TECNICO PER LA PARTECIPAZIONE ALLA PROCEDURA AUTORIZZATIVA IMPIANTO TERMOELETTRICO ... , (2012-2012) - Responsabile Scientifico

Consulting

Countries

Institutes/Companies

Departments

CONSULENZA E SUPERVISIONE SCIENTIFICA FORNITE AL COA ENERGIA NELL'AMBITO DEL PROGETTO EUROPEO RENERFOR REALIZZAZIONE DI BILANCI ENERGETICI COMPARABILI, (2011-2012) - Responsabile Scientifico

Consulting

Countries

Institutes/Companies

Departments

Dipartimento di Energetica

ANALISI DEL MERCATO POTENZIALE DEL TELERISCALDAMENTO E DEL TELERAFFRESCAMENTO ...., (2011-2012) - Responsabile Scientifico

Commercial Research

Countries

Institutes/Companies

Departments

Dipartimento di Energetica

RENERFOR ALCOTRA 2007-2013, (2011-2013) - Responsabile Scientifico

Commercial Research

Countries

Institutes/Companies

Departments

Dipartimento di Energetica

SUPPORTO TECNICO PER LA DEFINIZIONE DEI PARAMETRI TECNICO-ECONOMICI PER L'ACQUISTO DI ENERGIA ELETTRICA, (2011-2012) - Responsabile Scientifico

Consulting

Countries

Institutes/Companies

Departments

Dipartimento di Energetica

ANALISI DELLE TARIFFE DI TELERISCALDAMENTO, (2011-2011) - Responsabile Scientifico

Consulting

Countries

Institutes/Companies

Departments

Dipartimento di Energetica

ATTIVITA' DI RICERCA RELATIVE ALL'ATTUAZIONE DEL PROGETTO STRATEGICO RENERFOR SUL PROGRAMMA ALCOTRA 2007-2013, (2011-2013) - Responsabile Scientifico

Commercial Research

Countries

Institutes/Companies

CITTA' METROPOLITANA DI TORINO

Departments

Dipartimento di Energetica

ATTUAZIONE DEL PROGETTO STRATEGICO RENERFOR SUL PROGRAMMA ALCOTRA 2007-2013_REGIONE PIEMONTE, (2011-2013) - Responsabile Scientifico

Commercial Research

Countries

Institutes/Companies

Departments

Dipartimento di Energetica

SUPPORTO TECNICO PER L ADEFINIZIONE DEI PARAMETRI PER L'ACQUISTO DI ENERGIA ELETTRICA, (2010-2011) - Responsabile Scientifico

Consulting

Countries

Institutes/Companies

Departments

Dipartimento di Energetica

SUPPORTO TECNICO PER LA PARTECIPAZIONE ALLA PROCEDURA AUTORIZZATIVA DI UN IMPIANTO TERMOELETTRICO A BIOMASSA NEL COMUNE DI CANALE, (2010-2010) - Responsabile Scientifico

Consulting

Countries

Institutes/Companies

Departments

Dipartimento di Energetica

ANALISI DEL SERVIZIO PUBBLICO DI TELERISCALDAMENTO NEL COMUNE DI BARDONECCHIA, (2009-2009) - Responsabile Scientifico

Consulting

Countries

Institutes/Companies

Departments

Dipartimento di Energetica

DEFINIZIONE DI CRITERI PER L'AUTORIZZAZIONE DEGLI IMPIANTI ENERGETICI IN PROVINCIA DI TORINO, (2008-2009) - Responsabile Scientifico

Consulting

Countries

Institutes/Companies

CITTA' METROPOLITANA DI TORINO

Departments

Dipartimento di Energetica

ANALISI DI SOLUZIONI PER L'UTILIZZAZIONE DI BIOMASSE PER LA REALIZZAZIONE DI SERVIZI ENERGETICI AD UTENZE CIVILI INTEGRATI CON L'ATTIVIÀ DI UN'AZIENDA AGRICOLA, (2008-2008) - Responsabile Scientifico

Consulting

Countries

Institutes/Companies

Azienda Agricola QUAGLIA MARIO

Departments

Dipartimento di Energetica

REDAZIONE DEL PIANO ENERGETICO PROVINCIALE, (2008-2008) - Responsabile Scientifico

Commercial Research

Countries

Institutes/Companies

Departments

Dipartimento di Energetica

View more
Other activities and projects related to research
Researcher in Energy and Environmental Systems.
Energy Manager and co-coordinator of the "Energy and Climate Change" area of the Green Team of the Politecnico di Torino. Coordinator of the working group "Energy" in the Network of Universities for Sustainable Development (RUS).
His main research fields concern energy and environmental planning, the decarbonization of urban and industrial energy systems, cogeneration plants and district heating systems, the energy use of biomass and waste. Author of scientific publications in journals and in international conferences. Principal investigator for european and regional research projects, and consulting and research contracts for local authorities, energy operators and industrial companies.