ALBERTO POGGIO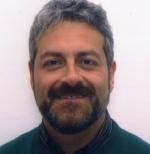 Confirmed Assistant Professor
Professore Aggregato a.a. 2022/2023
Energy Manager
Coordinatore di ambito Energy and Climate Change (Green Team)

+39 0110904485 / 4485 (DENERG)
Born in Torino, 1971 July 18th
Degree in Electrical Engineering in 1997, Masters in Safety Engineering and Risk Analysis in 1998 and PhD in Energetics in 2003, at the Politecnico di Torino.
Assistant Professor in Energy and Environmental Systems at the Energy Department of Politecnico di Torino.
His research fields are biomass-to-energy and waste-to-energy, CHP plants and district heating systems. It 's responsible for a number of research and consultancy projects funded by the Piedmont Region (Italy), many local administrations and energy utilities.
His teaching activities are in Faculty of Engineering of Politecnico di Torino, in Master of Science in Energy Engineering, Electrical Engineering and Automotive Engineering.
Assistant Energy Manager of Politecnico di Torino, for supply management of electricity, heat and fuels.
Board advisor of IREN (Italian energy utility) for CHP and district heating research and development.
Senior consultant for Environment Foundation "Teobaldo Fenoglio" (Turin, Italy), as scientific coordinator of research projects on energy efficiency, renewable energy promotion and greenhouse gas emissions reduction.
Scientific branch
ING-IND/09 - SISTEMI PER L'ENERGIA e L'AMBIENTE
(Area 0009 - Ingegneria industriale e dell'informazione)
Research topics

decarbonizzazione dei sistemi energetici urbani e industriali
impianti di cogenerazione e sistemi di teleriscaldamento
utilizzazione energetica di biomasse e rifiuti
Skills and keywords

ERC sectors

PE8_6 - Energy processes engineering

SDG

Goal 7: Affordable and clean energy

Goal 13: Climate action

Goal 11: Sustainable cities and communities

Keywords

Cogenerazione

Decarbonizzazione

Efficienza energetica

Fonti rinnovabili

Pianificazione

Teleriscaldamento
Scientific responsibilities and other assignments

Non-commercial collaboration agreements

Accordo Quadro tra Politecnico di Torino e Ricerca sul Sistema Energetico S.p.A., (2020-2023) - Membro di Comitato

Non-commercial collaboration agreements

Countries

Institutes/Companies

RSE S.P.A. - RICERCA SISTEMA ENERGETICO