ROBERTO NAPOLI
Emeritus Professor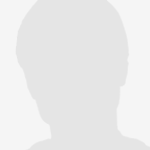 Publications
PORTO@IRIS - Publications Open Repository TOrino
Curriculum
Expand text

Full Professor of Electric Power Systems
Deputy Dean of the 1st Engineering Faculty
(Member of the Board of Directors)
Dipartimento di Ingegneria Elettrica
Politecnico di Torino
Corso Duca degli Abruzzi 24
10129 – Torino (Italy)
Tel. +39 0110907136, + 39 335287024
Fax + 390110907199, + 39 01119790066
roberto.napoli@polito.it


Biography
Born in Palermo 11.06.1945)
Degree in Electrical Engineering (1969)
Assistant Professor (1969) at Politecnico di Torino (PdT)
Associate Professor (1980) at PdT
Full Professor (since 1986) at PdT
President of the Consiglio di Corso di Laurea Elettrica (CCLIE) at PdT (1996-2002)
National Coordinator of the Italian Presidents of CCLIE (1996-2000)
Coordinator of the Power System Unit (since 1980) at PdT
National President of the Italian Power System Group GUSEE (1996-2002)
Member of the Scientific Committee of GUSEE (since 1996)
Deputy Dean of the 1st Engineering Faculty at PdT(since 2004)
Member of the Board of Directors at PdT (since 2002)
President of the AEIT (Federazione delle Associazioni Elettrica, Informatica e Telecomunicazioni), Section of Torino (since 2006)
Member IEEE, AEIT, CIGRE, HKN
Member of various academic leading boards (Ph.D. Board for Electrical Engineering, Dept. of Electrica Engineering Board, ….) at PdT
Coordinator of the International Activities of the 1st Engineering Faculty at PdT
Participant and Coordinator of several national and international research projects
Organizer and Coordinator of several National and International Meetings and Conferences
Registered Engineer, with various professional records in the design and direction of power system plants (since 1972)

Main Research interests (last years)
Power System Vulnerability against natural and malicious attacks: he has coordinated a national program PRIN, with Politecnico di Bari, Politecnico di Milano, Università di Pavia e Università di Bologna.
Transmission system planning, with invited presentation to IEEE meeting
Power system modelling, with complex network and genetic algorithms applications
Power system economy, with market analysis and simulation
Distributed generation and multi-generation hubs
Power System design and Protection

Teaching
Titular of Power System Courses for the B.Sc and M.Sc degree in Electrical Engineering.
He has introduced courses of LV and MV Power Plant Design



Professional
Vast activity in the design, commissioning and realization of important Industrial and Commercial Power Plants in various part of the world. Consulting activity in functional security and safety.