ALFREDO VAGATI
Emeritus Professor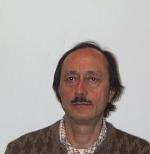 Publications
PORTO@IRIS - Publications Open Repository TOrino
Curriculum
Expand text

Alfredo Vagati received his Laurea degree in Electrical Engineering from Politecnico di Torino (Technical University of Turin, Italy), in 1970. After a few years work in industry ( Olivetti, Italy ) as a research staff, he joined the Politecnico di Torino, in 1975, as an Assistant Professor. From 1982 to 1990, he was an Associate Professor of Electrical Drives, at the same University. In 1990, he became a Full Professor of electrical machines and drives at the University of Cagliari, Italy. In 1991, he rejoined the Politecnico di Torino in the same capacity. From 1995 to 2003 he was the Head of the Department of Electrical Engineering of Politecnico di Torino, where he is currently member of the Academic Senate.
Alfredo Vagati has authored and co-authored up to one hundred technical papers, two tutorial courses and two patents. His scientific activity has concerned the field of power electronics, electrical machines and electrical drives. A main focus has been put on high-performance ac drives, for both industrial and commercial-residential applications. He has been involved in several industrial projects in the field of ac drives, as both a designer and a scientific reference. His most important activity concerns the design and control of a family of newly developed high-performance synchronous reluctance motors and permanent-magnet assisted synchronous reluctance ( IPM ) motors. For his work in this field. Alfredo Vagati was awarded with the Fellow grade by the Institution of Electrical and Electronic Engineers (IEEE). Alfredo Vagati has been responsible, throughout the years, of several countrywide and European research projects, in the field of design and control of synchronous-machine based drives for different applications, including home appliances and the automotive world.
Alfredo Vagati is a member of the Electrical Machines Committee and the Electrical Drives Committee
of the Industry Application Society (IAS) of IEEE. He is also a permanent member of the Advisory Board of the Power Conversion and Intelligent Motion (PCIM), International Conference and Exhibition.