ALBERTO POGGIO
Confirmed Assistant Professor
Professore Aggregato a.a. 2019/2020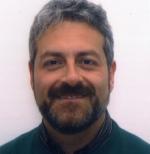 Roles
Energy Manager
Green Team Member

Scientific branch
ING-IND/09 - SISTEMI PER L'ENERGIA e L'AMBIENTE
(Area 0009 - Ingegneria industriale e dell'informazione)
Publications
PORTO@IRIS - Publications Open Repository TOrino
Curriculum
Expand text

Nato a Torino il 18 luglio 1971. Laureato in Ingegneria Elettrica nel 1997, Master in Ingegneria della Sicurezza e Analisi dei Rischi nel 1998 e Dottorato di Ricerca in Energetica nel 2003, presso il Politecnico di Torino. Ricercatore in Sistemi per l'Energia e l'Ambiente presso il Dipartimento Energia Galileo Ferraris del Politecnico di Torino, dove insegna Fondamenti di Macchine e Impianti di Cogenerazione nel Corso di Laurea in Ingegneria Energetica. I suoi principali campi di ricerca sono l'utilizzazione energetica di biomasse e dei rifiuti, gli impianti di cogenerazione e i sistemi di teleriscaldamento, la pianificazione e la statistica energetica locale. Responsabile di progetti e contratti di ricerca finanziati da enti locali e società di servizi energetici. Energy Manager (Responsabile per la conservazione e l'uso razionale dell'energia) e membro del Green Team del Politecnico di Torino. Coordinatore del gruppo di lavoro Energia della Rete delle Università per lo Sviluppo Sostenibile (RUS) e rappresentante nel gruppo di lavoro "Energia pulita e accessibile (obiettivo 7)" dell'Alleanza Italiana per lo Sviluppo Sostenibile (ASviS). - - - - - Born in Torino, 1971 July 18th. Degree in Electrical Engineering in 1997, Master in Safety Engineering and Risk Analysis in 1998 and PhD in Energetics in 2003, at the Politecnico di Torino. Assistant Professor in Energy and Environmental Systems at the Energy Department Galileo Ferraris of Politecnico di Torino, where he teaches Fundamentals of Turbomachinery and CHP plants in Master of Science in Energy Engineering. His main research fields are biomass-to-energy and waste-to-energy, CHP plants and district heating systems, local energy planning and statistics. He leads research and consultancy projects funded by local administrations and energy utilities.
Energy Manager and member of the Green Team of the Politecnico di Torino. Coordinator of the Energy working group of the Italian Universities Network for Sustainable Development (RUS) and representative in the "Clean and affordable energy (objective 7)" working group of the Italian Alliance for Sustainable Development (ASviS).